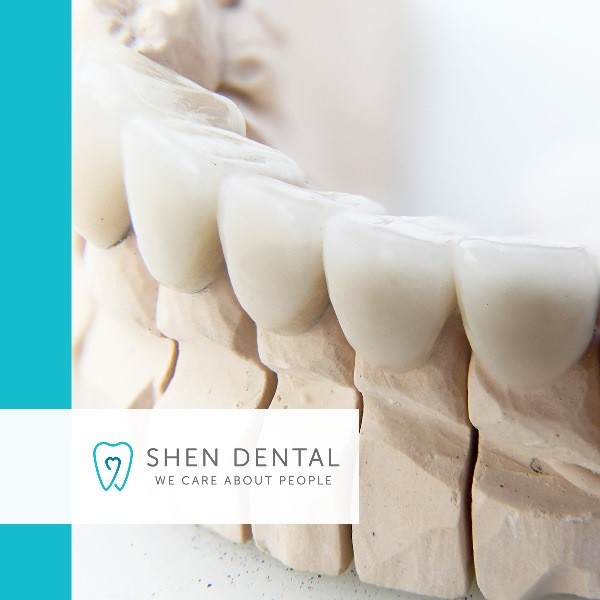 My dentist told me I need a crown. I was like "I KNOW. RIGHT?"
While we all wish we were talking royalty, we're talking about a different kind of crown. If it makes you feel better, you can still choose the material! This is one of the most important decisions in dental treatment that determines how long the crown survives in your mouth.
What are crowns used for?
Crowns are used for repairing and protecting a tooth that has been weakened by a root canal, a large amount of decay, or chips and cracks. Crowns can also be used on dental implants to replace a missing tooth or for aesthetics: covering discolored or poorly shaped teeth, closing minor gaps, or fixing minor tooth alignment issues.
What are crowns made of?
Your dentist will suggest a material that is right for you, though crowns can be made from many materials. These are the three main types of crowns:
Metal crowns are made of gold.
Advantages:
Lasts for many years – the gold standard for durability.
Requires minimal tooth reduction.
Disadvantages:
Aesthetic-wise, metal crowns are suitable only for posterior teeth.
Porcelain crowns can be split into two types: fused to metal and e-max.
1. Fused to metal
Advantages:
Can be placed in any area of the mouth.
Used effectively for over 50 years.
Disadvantages:
Requires massive reduction of the tooth.
Aesthetic-wise, middle ground.
2. E-max
Advantages:
Most attractive crown.
Used to be expensive but price is dropping.
Used mainly on frontal teeth.
Contain no metal.
Disadvantages:
Can be used only as single crown (not as part of a bridge).
Zirconium crowns
Advantages:
Strongest of crowns.
Can be used in all areas as well as for bridges.
Disadvantages:
Not as beautiful as e-max.
Bottom line: For the most attractive effect use e-max crowns on your front teeth; for back teeth use metal, porcelain on metal, or zirconia.
For bridges on front teeth use porcelain on metal or zirconia; on your back teeth use metal, porcelain on metal, or zirconia.
How is a crown placed?
First, the dentist files down the tooth that needs to be restored to make room for the crown. Then an impression of the tooth and nearby teeth is taken which used to create a custom crown in the dental laboratory.
While waiting for your crown to be prepared, the dentist places a temporary crown to protect your teeth until the final crown is ready. The temporary crown may not have the same shape and color as a final crown.
When the crown is ready, the dentist places it and checks the fit, shape, color and bite. Then the dentist cements the crown into place.
Your tooth may need special care and therefore it may take more than 2 visits to your dentist.
How long should it last?
Your crowns generally last from 10 years to a life-time.
Keep in mind that decay under a poorly maintained crown is the most common cause of crown failure. Therefore you should maintain a good oral hygiene and visit your dentist regularly.