Make Sure Your Teeth Remain Healthy During Pregnancy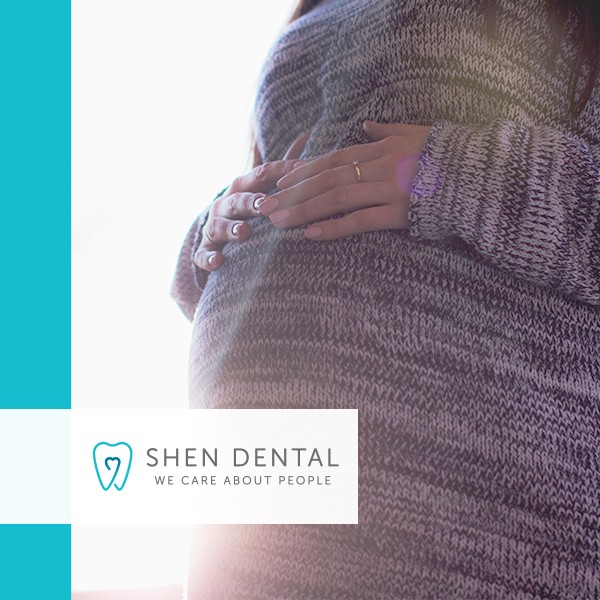 Maintaining healthy oral hygiene during pregnancy is of paramount importance for the mother's health as well as for the health of the developing fetus.
Dental Treatment Tips
Sensitive Gag Reflex: During pregnancy the gag reflex may become more sensitive than the average person. Be sure to make your dentist aware if this is the case.
Faster Breathing Rate: Some pregnant women may require more breaks during treatment due to an increased heart rate. Go at your own pace; do not put yourself in danger of fainting.
Blood Flow: Some women experience lower blood pressure and heart rate while lying on their back which can cause nausea and dizziness. Some women prefer to be on their side.
When Should a Pregnant Woman See a Dentist?
First Trimester Problems: Due to the specific symptoms of the first trimester it can be difficult to receive dental treatment; most prefer to receive treatment during the second trimester. However, if there is a dental emergency, do not put off dental treatment regardless of how far along the pregnancy is.
Routine Safety: Routine cleanings and the like can all be performed safely throughout pregnancy. Routine treatments are also safe to receive during the third trimester.
X-Rays
The amount of radiation used in dental treatments is miniscule, especially when a digital X-ray is used. Moreover, if a dentist uses a lead vest, and limits the usage of X-rays as much as possible, there are no side effects or damage when it comes to the fetus.
Medication during Pregnancy
There are two main concerns when it comes to taking medication during pregnancy:
Medication passing to the fetus through the placenta.
Decreasing the Mother's heartbeat resulting in a lack of oxygen supply to the fetus.
According to the FDA, pregnant women can take Tylenol (though not T3s) as well as Advil for dental pain.
At Shen Dental we are experienced in helping pregnant women maintain their dental health. Give us a call to make an appointment to see Dr. Herbert Fisher.